"The Warrior's Keep has brought back that sense of purpose, feeling of brotherhood and support I've been missing from my years in the military"
Service and Leadership. These are the 2 words that come to mind when you hear John Hardin's personal story and how he came to be co-founder of The Warrior's Keep. After spending 5 years illustrious years in the U.S. Marine Corps from 2005 to 2010 where he was promoted on merit to Sergeant, John shares that the transition to civilian life was not without its struggles.
While the military has "separations training" during the last 3 months of being in the military — which includes resume building help and opportunities to talk to psychologists — John saw the need for more hands-on programs with peer to peer interaction. John explains that when the sense of responsibility you have in the military is gone, your life can start to feel meaningless. Back in North Texas, John found meaning in camping and hiking, which brought back this sense of purpose and belonging, coupled with an opportunity to reflect and gain peace of mind.
So the Warrior's Keep was found. The organization's programs include hiking and outdoor experiences, which have a great ability to increase the quality of life of veterans who might have multiple forms of PTSD. (Doing a hike with a group and feeling that sense of accomplishment at the end helps recreate that feeling of purpose and camaraderie spent in the military.) North Texas has a vast number of veterans, and John's goal is to create a 100+ acre retreat with cabins and campgrounds for weekend and week long programs where they can come to reconnect socially with other veterans. The Warrior's Keep also organizes multiple social and service events throughout the year.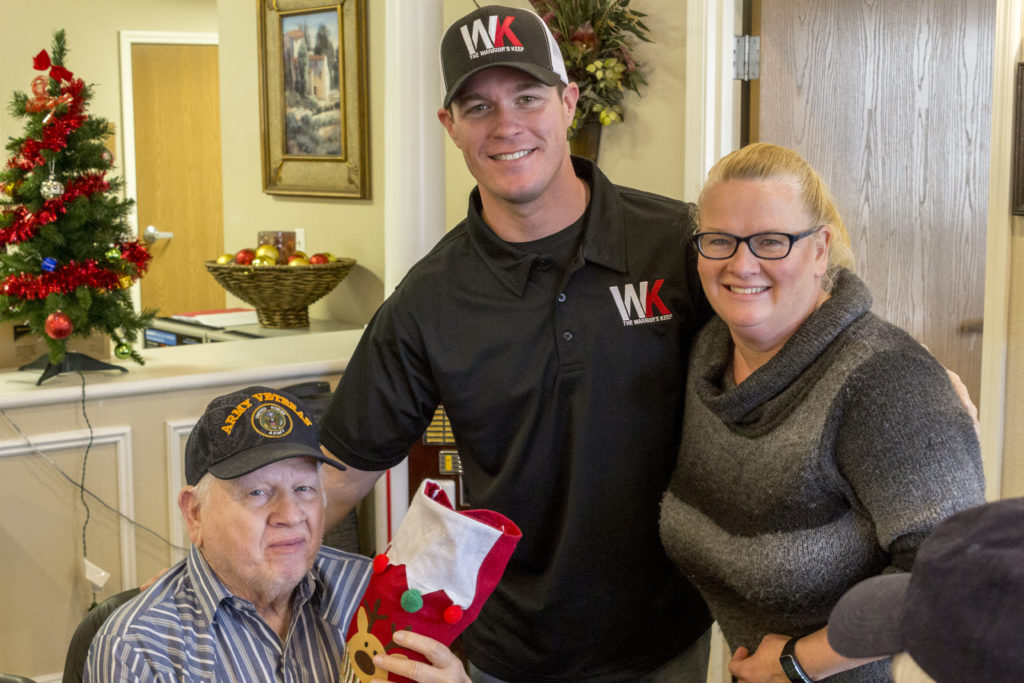 John currently works full time as a paralegal at The Law Offices of John Charles Hardin in McKinney while serving as the Executive Director of The Warrior's Keep . His passion for the mission is so strong that he has chosen to delay going to law school so he can focus on continuing to grow the organization.